From Copywriter, To Screenwriter, To Novelist
By Tony Cane-Honeysett
First off, don't let being a copywriter and being a copyrighter confuse you. These are two completely different occupations. Copyrighters tend to be of the legal persuasion whist copywriters are writers of advertising copy.
As a copywriter, I wrote print advertisements, television commercials, radio spots, and billboards for a wide variety of client's products; beer, candy bars, cancer centers, tampons, automobiles, cycling helmets, computers – you name it. Some of my writing was quite amusing, some of it quite dramatic but all of it was selling something. I even picked up several awards over the years, so I guess I was pretty good at it. It's a highly creative profession as the goal is always to be original and engaging. After all, advertising should be entertaining if it's to be memorable. But I rarely wrote anything longer than a few pages of ad copy and everything I typed on the page had to be approved - first by my Group Head, then the Creative Director, then the Account Director and finally it got in front of the client for their approval. In twenty years of writing ad copy, only once did anything get through the entire approval process unscathed without someone adding or deleting my original genius. And that's why being a copywriter can be so frustrating.
Writing screenplays is a whole other ball of wax. If you've not been commissioned by a studio or a producer to write a script then you're writing what's known a 'spec script.' And, unless you have a Hollywood agent, it's highly unlikely your spec script will ever become more than lots of words on lots of pages with a couple of brass brads holding them all together. It's tough to sell something that no one has asked for in the first place, no movie star is attached to, and which still requires a considerable chunk of change to fulfill its intention should anyone greenlight it. I've written a ton of spec scripts. Some I thought were brilliant, some were bordering on rubbish but all required weeks, if not months, of dedicated writing. For me to write a screenplay, I would film every scene in my head and put it on paper knowing I'd never be involved in directing it even if I were fortunate enough for anyone to option it. And that's why being a screenwriter is so frustrating.
Which brings me to where I am today. My first novel has been published and I wrote every word in it. It is my story, my characters, my words coming out of their mouths, my plot twists, my beginning, my middle and my ending. No creative director, account exec or client got to add, change or delete any of it and it didn't need millions of dollars or require a director to film it to make it come alive. And that's why being a novelist is so rewarding.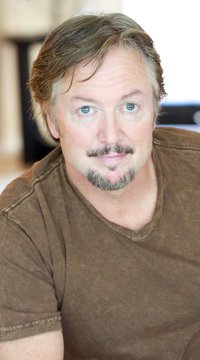 About the Author:
Tony Cane-Honeysett is an Emmy Award winning writer and filmmaker. His documentary work includes The Royal Academy and Mondo Bondo. A graduate of Ealing College of Art & Design in England, Tony was the recipient of the Individual Artist Fellowship awarded by The Tennessee Arts Commission in 2006. He has worked professionally as a copywriter in advertising for over 20 years in San Francisco, Los Angeles, Nashville and Minneapolis. Tony was born in London, England.
His latest book is the fiction erotica, Fem Dom.
Visit him at Twitter at www.twitter.com/tcanehoneysett and www.twitter.com/chardonnaypress .
Follow him on Facebook at https://www.facebook.com/tony.canehoneysett.
Pick up your copy of Tony Cane-Honeysett's Fem Dom at Amazon: http://www.amazon.com/Fem-Dom-Tony-Cane-Honeysett/dp/098584762X/ref=sr_1_9?ie=UTF8&qid=1345642496&sr=8-9&keywords=fem+dom.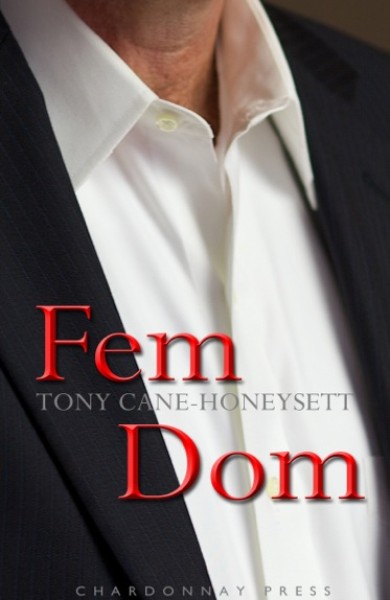 About the Book:
When faithful wife Tara Drew suspects her advertising executive husband is seeing a Dominatrix, she sets out to trap him in the act. She pays the Dominatrix to teach her how to please men by dominating them and inflicting pain. But her plan to snare her husband has very bizarre consequences. Way out of her comfort zone as an undercover Fem Dom, Tara discovers a kinky world that both intrigues and disgusts her. But now she is the one with a secret life that she doesn't want her husband to find out about. A sexually fueled, fast-paced story about women who want to control men.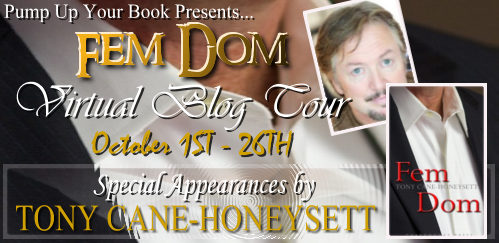 Book Trailer: