"Seeds of Evidence": The Power of Perseverance
Perseverance. Few really worthwhile accomplishments are achievable without it. Yet sometimes we struggle to keep going. What can motivate us?
In "Seeds of Evidence," FBI agent Kit McGovern is fighting to persevere. When her husband of seven years divorced her it threw everything she thought she knew into question. God. Christianity. Love. Then a forced job change made her even question the Bureau.
Burdened, Kit retreats on vacation to the island her beloved grandmother called home, Chincoteague, off the coast of Virginia. Jogging on the beach one beautiful day, she finds the body of a little Latino boy washing up in the surf. How did he die? Who is he? Kit can't let go of the mystery, but the only clues she has to go on are the acorns in his pockets and the tomato seeds in his gut.
Teaming up with a D.C. cop, David O'Connor, Kit follows that plant DNA evidence. Soon, they find themselves in the dark world of labor trafficking.
To win justice for the little boy, Kit and David must fight stubborn superiors, elusive bad guys, sparse information, and their own internal conflicts. They must "lay aside every weight" to run their race—including deep hurts and anger from their pasts. They must persevere in faith.
Likewise, writers staring at an empty computer screen must move forward in faith. Mothers struggling at home with toddlers must press on in faith. Grandparents, caregivers, healthcare workers and teachers, pastors and missionaries—each must find the strength to do the next thing, and then the next thing until the task has been accomplished. How can we find the will to persevere?
"The joy that was set before him" enabled Jesus to endure the cross. What might we endure for joy?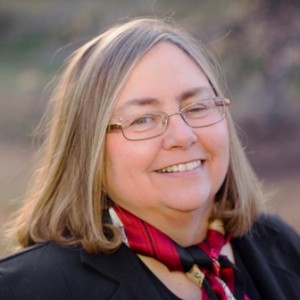 About the Author:
By day, Linda J. White writes editorials for The Free Lance-Star, a newspaper in Fredericksburg, VA. By night, she plays the "what-if?" game, entanglingengaging characters in "white-knuckle" plots. Her first FBI thriller, "Bloody Point," was published in 2005. "Seeds of Evidence" (Abingdon Press) will be released in April 2013. Linda's husband, Larry, was a video producer/director at the FBI Academy for over 27 years. Married since 1970, they have three grown children and now live with two dogs and two cats on two beautiful, wooded acres in Virginia.

You can visit Linda's website at www.lindajwhite.com.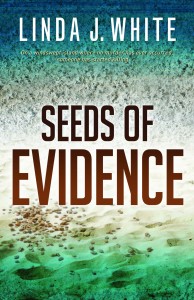 About the Book:

Stressed-out FBI Special Agent Kit McGovern returns to her grandmother's Chincoteague Island home in search of peace. But when a little boy's body washes up on the beach, Kit cannot resist throwing herself into the mystery of his murder. Her only clues: the tomato seeds in the Latino boy's gut, and the acorns in his pockets.

The medical examiner points out that the volume of tomato seeds in the boy's gut could indicate he was from a farm worker's family. But the acorns? Kit discovers they're from a Virginia live oak, not native to the area where the boy was found. Can she use those to identify his origins anyway? And why hasn't anyone reported him missing?

Kit meets David O'Connor, a D.C. homicide detective in Chincoteague recovering from a shooting incident. She makes it clear she's not interested in a relationship, but their passion for justice is mutual and they soon forge a partnership to find the boy's murderer. As plant DNA evidence leads them straight into the dark world of human trafficking, Kit and David wrestle with the depths of human evil, with questions of faith, and with possibilities for hope. "Seeds of Evidence" takes readers on a white-knuckle ride they won't soon forget.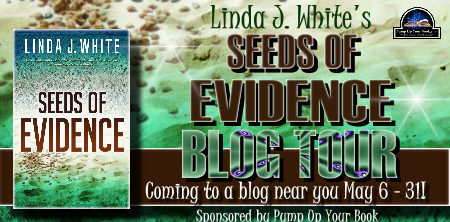 Seeds of Evidence Tour Page:
http://www.pumpupyourbook.com/2013/04/07/pump-up-your-book-presents-seeds-of-evidence-virtual-book-publicity-tour/