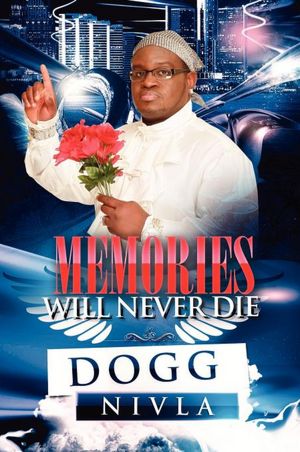 Description:
Memories Will Never Die is the personal memoir of Dogg Nivla, aka Alvin Jackson Jr - former semi-pro football player for the Chicago Heights Bronco's and the Chicago Cavaliers.
Review:
The phrase "Memories will never die" was used around 250 times within ninety-six pages. At first I thought that the author, Dogg Nivla, was repeating the title in order to give his stories rhythm, but after the first three pages, I was so annoyed by the words that I almost could not continue. It is one thing to repeat words to emphasize meaning, but it is quite another to randomly insert the same line after every couple of sentences. After reading the online blurb, I expected a memoir, but what I was presented with was a series of wholly unedited, half-page "stories" in no real order, each separated by a copy-written "Memories Will Never Die" page-marker, (in essence, forty-eight blank pages). In total there were only forty-eight out of ninety-six pages with actual text, (50% of the book is taken up by blank space). Another aspect that bothered me was the lack of grammar/punctuation, some sentences just ended. No meaning, no period, no commas - for example: "My vision remembering is when" ends page three and there is no evident continuation to the fragment. Most of the book is formatted like this, and sadly, it takes away from the story the author is trying to tell. The reader can relate to a few of his memories, but the choppiness, misspellings, and overall disorganization of the memoir take away from the actual reading experience. I too understand the importance of memories, and I know that memories last forever, but
Memories Will Never Die
only serves to keep the author's memories alive for himself and family, not for readers and fans. Maybe an edited version would be more suitable for the book market.
Rating: Toe Tag (1/5)
* I received this book from the author (Bostick Communications) in exchange for an honest and unbiased review.