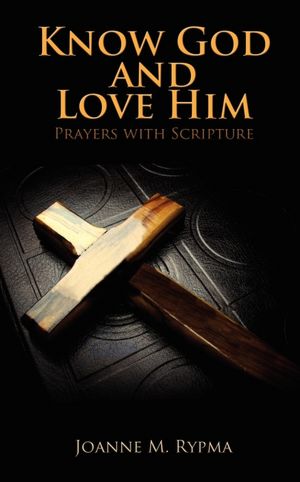 Description:
A scriptural prayer book based on the OT/NT Christian theology of knowing and seeking God/ the Holy Spirit, and the many ways we can praise him in our daily lives.
Review:
Know God and Love Him is a Christian prayer book that follows the liturgical calendar from the 1st Sunday in Advent through the 33rd Sunday in Ordinary Time ("The Solemnity of our Lord Jesus Christ the King"). It contains three years of Sunday devotions based upon the Holy doctrines of both the Old and New Testaments. I really appreciated the well-researched and heartfelt lines of prayer, as well as the inspirational moments that followed. The genuine tone of each prayer was uplifting and emotional, often leading to deep meditations on God's Word. I also liked the "Alphabetical List of Scripture" for years 1-3, it made it easy to look-up what book the prayer was based on. Using this text along with The Holy Bible provided me with a more in-depth and spiritual experience. I definitely recommend this prayer book to any Christians who would like to get closer to God and his teachings. Great for church groups and confirmation classes!
Rating: On the Run (4/5)
*** I received this book from the author (Bostick Communications) in exchange for an honest and unbiased review.