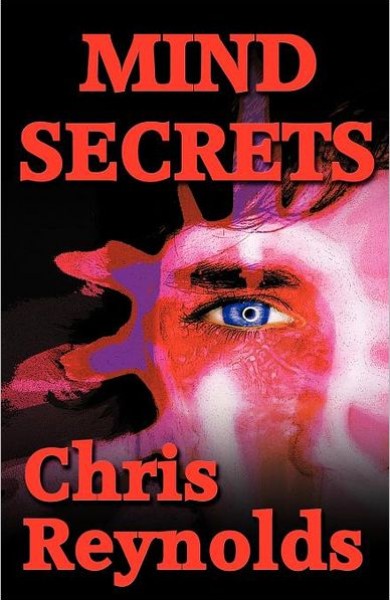 Description:
Teenagers are developing telepathic and empathic powers that they can use on anyone around them - Sounds cool, right? - Wrong, just ask Michael, a teen with no recollection of his past, whose recent escape from some pretty mysterious people has left him roaming the unfamiliar streets of London. Finding other affected (and ostracized

)

teens along the way, he must figure out who - and what - he is and decide whether to try and fight back against an unaccepting and power-driven society obsessed with a "Cure".
Review:
Mind Secrets
officially made it to my
Best of 2012
list; its cool cover art, well-written plot, and high-definition characters leaving me breathless and craving more! After reading the blurb, I was worried that this book would be a boring, run-of-the-mill paranormal read, but Chris Reynolds has definitely rebooted the classic "normal versus abnormal" theme with the battle between the norms and the Perceivers. This Psycho-paranormal read has all the best aspects of my favorite books - a solid plot-line full of twists and thrills, realistic characters and dialogue, (especially Michael and the Perceivers), detailed settings and interactions, and a good dose of science, as well as shock-value - who doesn't like a book with a good cliff-hanger or two? Michael doesn't remember his past, or even who he
is
, but the author manages to make him relatable - a literary feat in itself. I enjoyed getting to know Michael as he got to know himself, his feelings and thoughts well-scripted and compelling. Once I finished a chapter I couldn't help but keep going, wanting to figure out what happened next! I was definitely invested in Michael's history, and piece-by-piece it came together in a well-written, (and completely gasp-worthy), fashion - (no spoilers)! The levels of suspense and deception were high, but not overdone - perfect for any teen or adult who itches for a psycho-paranormal page-turner, and the British references only added to the allure. The book's ability to attract both male and female readers was also a unique aspect; I usually prefer female leads/heroines, however, Michael's personality and plight really interested me, which is rare. This book may have started out with a literal "blank-slate", but the resulting action and fast-paced plot left me in a state of thrill-induced hypnosis! Highly recommended!!!
Rating: On the Run (4.5/5)
*** I received this book from the author (Pump Up Your Book) in exchange for an honest and unbiased review.