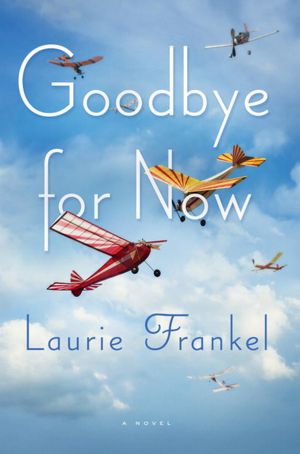 Description:
Sam Elling gets fired from an internet dating company after designing a ground-breaking algorithm that actually calculates a person's soul-mate. The problem? The software works too well, and after one date, prospective customers find the "one" and cancel their membership. Fortunately, that is how Sam meets Meredith – the girl of his dreams. But the couple hit a rough patch when Meredith's grandmother, Livvie, dies.
Meredith is inconsolable, her grandmother being one of the most influential people in her life. She has countless memories, but cannot seem to accept Livvie's death; so she asks Sam to do the impossible - create an interactive simulation from Livvie's past emails and web-cam sessions so she can say goodbye. What begins as an unlikely project ends up becoming a life-changing business, as Sam, Meredith and their families start bringing the recently departed back to virtual "life". Can their business and relationship handle the repercussions of meddling with the grief of those left behind?
Review:
I was more than intrigued when I read the back cover blurb, especially since there is already a confirmed film deal with Summit Entertainment. A modern love story like this one must be pretty good if it is on the way to the big screen; after reading it, I understand why. Goodbye For Now is emotionally-charged - full of life, love, loss and the pain of saying goodbye. Laurie Frankel captures the realities of family, falling in love, and coping with the uncertainty that surrounds us. Sam, Meredith, Livvie, Dash and Josh are characters with definite impact, on the plot and the reader. I can tell that the author is passionate about her characters - their relationships, triumphs and vulnerabilities are evident on every page. I could easily relate to, and sympathize with, each character, so as the book progressed, so did my emotional state. A great author makes you feel what the characters are going through, no matter how complex those feelings may seem. I did get some serious shocks while reading, but I am a fan of the unexpected, (no spoilers). There is enough detail to keep readers interested, but not enough to ruin the resulting story-line.
Even though it was more technologically modern, there wasn't too much jargon; appreciated since RePose was based on such a heterogeneous computer algorithm.
I enjoyed the whole book immensely! I will be looking for other books by this author in the future, and highly recommend
Goodbye For Now
to all readers teen and above. The countdown to the film has begun...
Rating: Clean Getaway (5/5)
*** I received this book from the author (Doubleday) in exchange for an honest and unbiased review.